With over 3o Virtual Events happening live on GMTM right now, athletes from all over the world are leveraging their talent and finding opportunities easier than ever.
From volleyball to bobsledding and every sport in between, athletes young and old are finding new opportunities when they add content to their GMTM profiles.
Here are a few of the athletes making an impression on coaches this week:
---
Terrance White is looking to be apart of the USA Weightlifting Team in the near future, but his main goal is to inspire the next generation. He wants to set an example that every kid can follow one day. Here is his GMTM profile 👇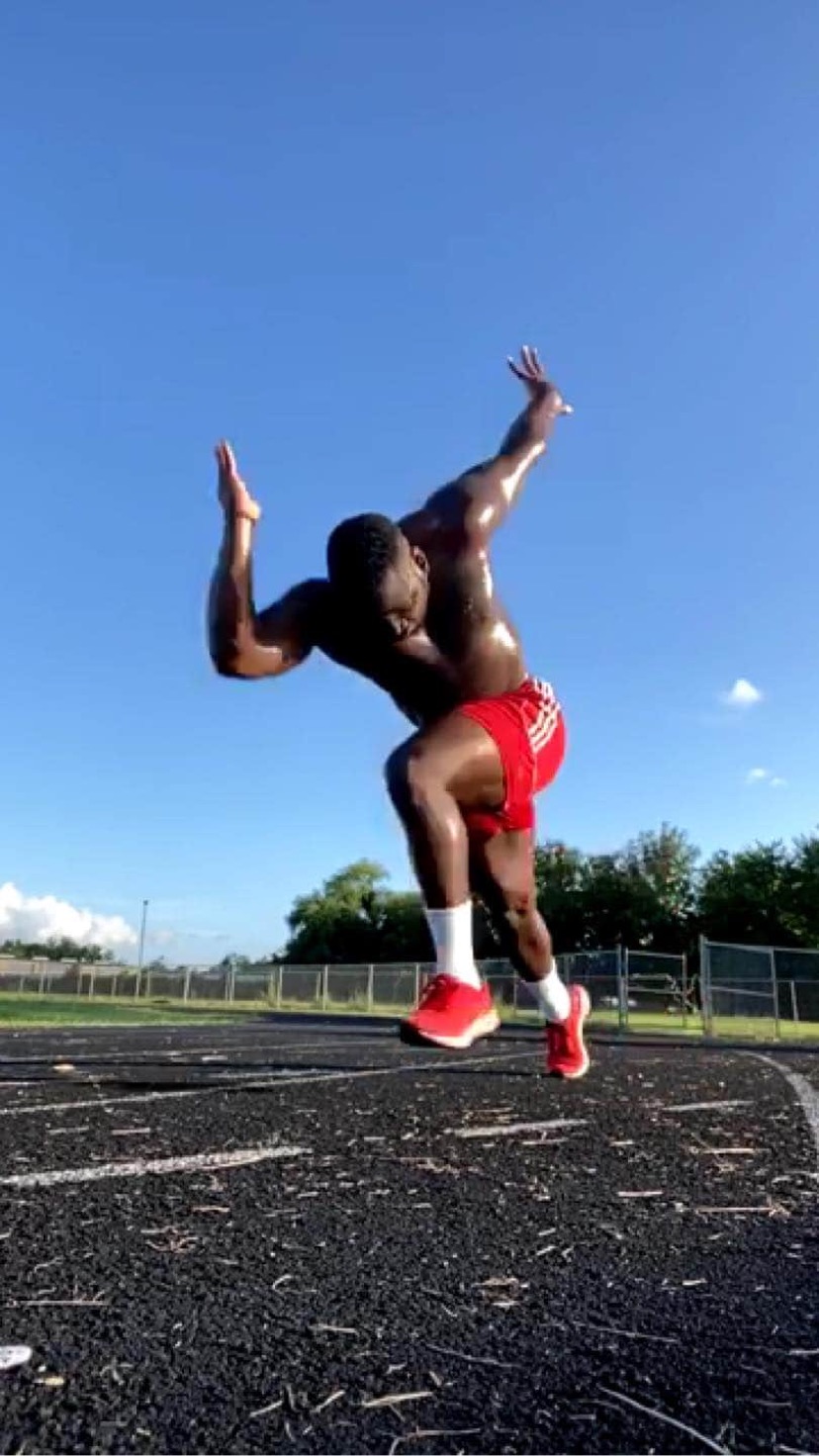 Notable Stats
Height: 5'6"
Weight: 200 lbs
3RM Back Squat: 408 lbs
3RM Power Clean: 225 Power Clean
Bryson Huckeby is a class of 2022 QB who has made 1st Team All-Conference, Region, and State. He is 6'4" and comes in at 215 lbs. Bryson has all the intangibles to have a great senior season next year, and he is looking to start it with an invite to the elite 11 combine.
2020 Notable Stats
Passing Yards: 1,251 Yards
Passing TD's: 13 TD's
---
Nick Brooks describes himself as just a kid from Utah, who is striving to be a trailblazer for future generations. He started off his athletic career playing baseball and football and is now trying to transfer those skills to bobsledding.
Junior Season Notable Stats
Squat: 315 Pounds
Bench Press: 225 Pounds
40 Yard Dash: 4.72
Broad Jump: 9' 1"
---
Gehrig is another class of 2022 quarterback who is looking to be apart of the esteemed Elite 11 Camp this year. This week he submitted his official pro-day script alongside his last season highlights.
Junior Season Notable Stats
Passing Yards: 1,889 Yards
Passing TD's: 22 Td's
---
Chris Zimmerman is a setter who has been playing volleyball since he was in the 8th grade. This week he submitted his serving, defense, blocking, and setting evaluations. He also submitted his game highlights which can be seen down below 👇

Notable Stats
Height: 190 cm
Wingspan: 194.4 cm
Spike Touch: 335.3 cm
Block Touch: 308.6 cm
---