Submissions have come pouring in to our 25 Virtual Events that are live on GMTM right now. Here are some of our favorite competitors submitting videos from all around the world:
---
Saint Vincent College is looking for athletes right now, but it is never too early or late to put your name out there. Class of 2026 QB prospect is already looking to show off his skill by throwing darts all over the football field.
We are excited to see him compete in more virtual events over the next few years and see him become an elite QB prospect!
Elite 11 is still looking at prospects to this day and Charlie Samburg is ceasing that opportunity by submitting his official pro day script! In his submission, he was throwing dimes to his receiver even though his primary sport is ice hockey.
He is apart of the class of 2023, so he has plenty of time to take his to the next level and he is on the right track right now!
Terrance White has done it all. He has served in the army, played rugby at a high level, ran track, and much more. Now he turns to the USA Bobsled team to reach another goal. To win a gold medal for the USA national team!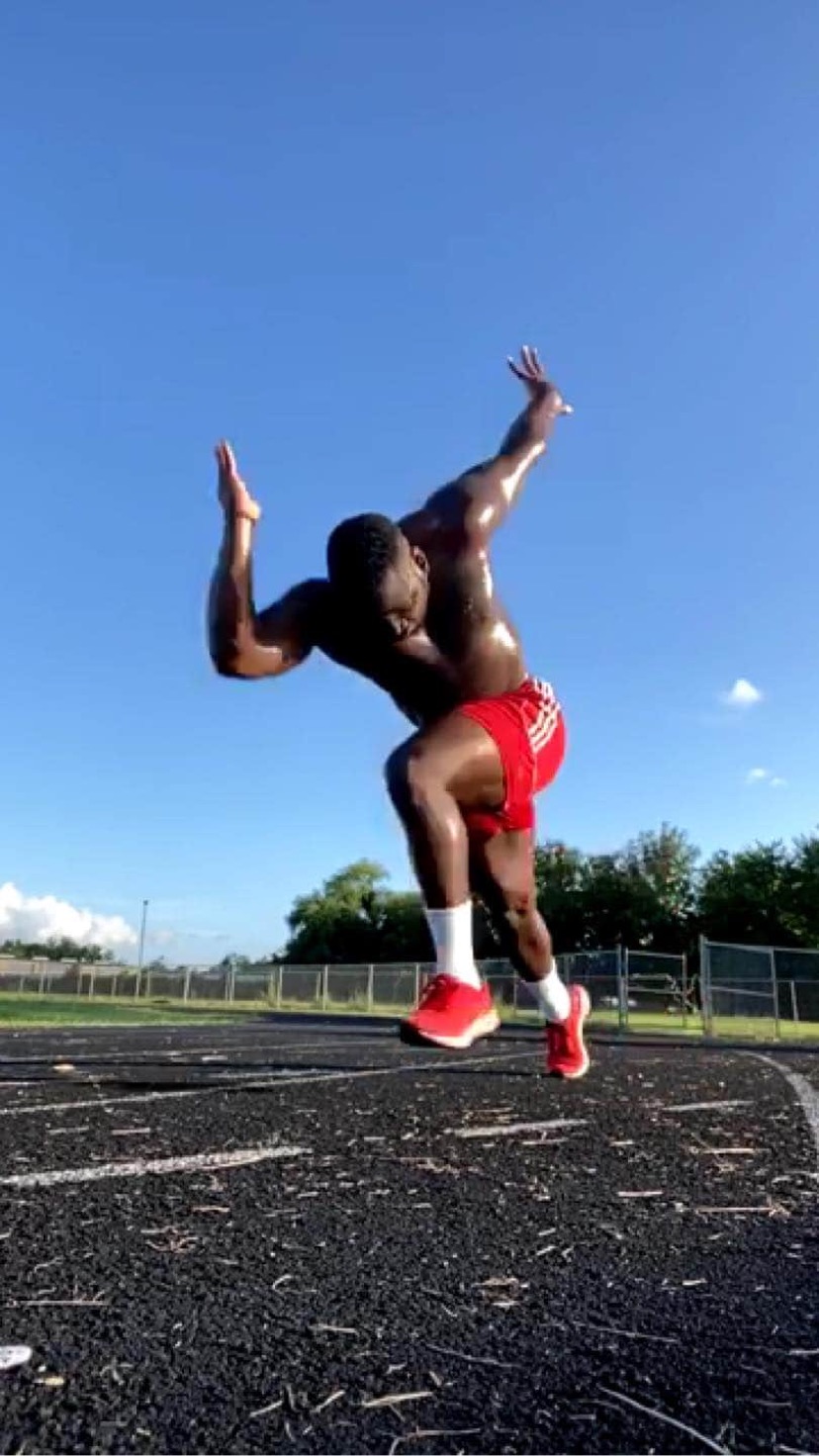 After looking at his highlights, he looks bound to get the opportunity to achieve this dream. He runs a speedy 4.48 second 40 times and jumps through the roof!!!
Class of 2022 prospect is already back to working on his craft. Today, he competed in the Wide Receiver/Tight End Route Tree challenge presented by Dick's Sporting Goods!!! He did not drop one pass in his entire submission despite some high and low throws.
He is another multi-sport athlete on this list. He also wrestles at an elite level for his school!
To finish this off, we got Nolan Johnson returning to the athletes of the week list. This time he is not showing off his athleticism, but his football IQ by competing in Trent Dilfer's On The Board Challenge.
In his submission, he showed off his favorite play he ever ran in his football career. It was a weak side strip-sack that happened during his sophomore year of high school!